Fellowship Fields - $165/vehicle
Open-field camping
1 campsite pass per vehicle (passengers allowed determined by legal vehicle capacity)
2-person minimum. Single riders are subject to "Single‐Rider Fee"
No oversize vehicles or trailers allowed (see RV camping)
Vehicle and tent must both fit inside designated 15'x30′ campsite area
See additional vehicle guidelines
Includes entry to the official Middlelands Campgrounds Party on Thursday!
For Additional Festival & Camping Info Please Visit: www.middlelands.com
We are committed to continually improving accessibility at our events. Please address comments, questions or suggestions to access@insomniac.com.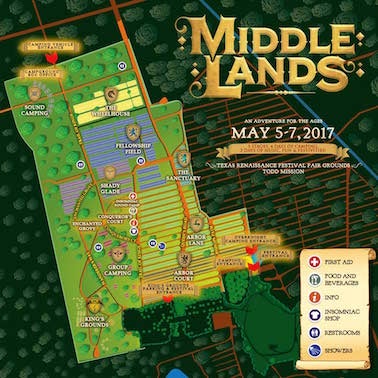 Click Map to Enlarge