Shady Glade Camping - $380/vehicle
Camp among the trees and enjoy shaded campsites
Located closest to Conqueror's Court and Enchanted Grove
Dedicated air-conditioned restroom
Includes entry to the official Middlelands Campgrounds Party on Thursday!
For Additional Festival & Camping Info Please Visit: www.middlelands.com
We are committed to continually improving accessibility at our events. Please address comments, questions or suggestions to access@insomniac.com.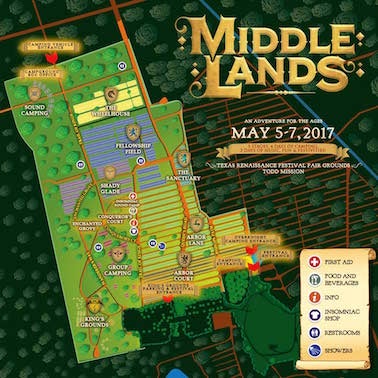 Click Map to Enlarge