Premier Camping offers the best location in the entire campground, with convenient access to Conqueror's Court and a private entrance into the festival. Plus, we'll have your campsite ready for you when you arrive. Just arrive with your festival gear and personal essentials, and our Premier Camping staff will take care of the rest! Want to know more? Feel free to contact us with any questions.


All Premier Camping Guests will enjoy a 24 hour concierge, dedicated restroom and showers, charging stations, furnished A/C Lounge, food delivery services and more!
Includes entry to the official Middlelands Campgrounds Party on Thursday!
For Additional Festival & Camping Info Please Visit: www.middlelands.com
We are committed to continually improving accessibility at our events. Please address comments, questions or suggestions to access@insomniac.com.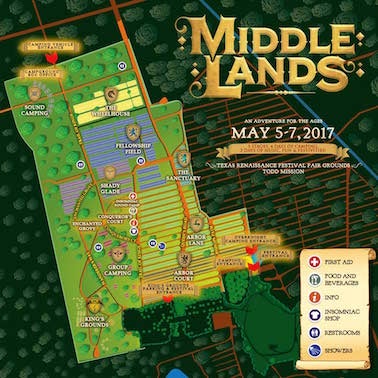 Click Map to Enlarge