The Wheelhouse - $350/RV
RVs enjoy a larger campsite (20'x50′)
All RV sites will be dry camping (no power hookups)
Water and service pumps will be available for an additional fee
Closer to Conqueror's Court
Includes entry to the official Middlelands Campgrounds Party on Thursday!
For Additional Festival & Camping Info Please Visit: www.middlelands.com
We are committed to continually improving accessibility at our events. Please address comments, questions or suggestions to access@insomniac.com.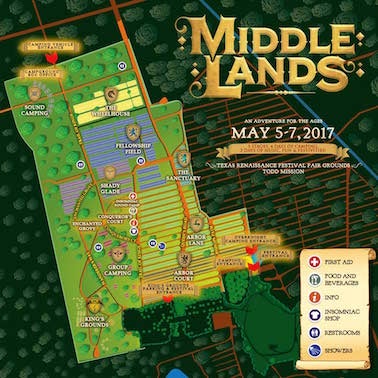 Click Map to Enlarge